Overview
The posterior tibial tendon serves as one of the major supporting structures of the foot, helping it to function while walking. Posterior tibial tendon dysfunction (PTTD) is a condition caused by changes in the tendon, impairing its ability to support the arch. This results in flattening of the foot. PTTD is often called ?adult acquired flatfoot? because it is the most common type of flatfoot developed during adulthood. Although this condition typically occurs in only one foot, some people may develop it in both feet. PTTD is usually progressive, which means it will keep getting worse, especially if it isn?t treated early.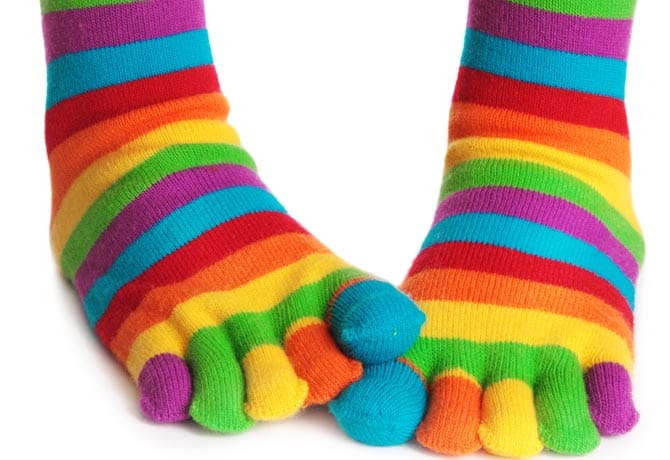 Causes
Rheumatoid arthritis This type of arthritis attacks the cartilage in the foot, leading to pain and flat feet. It is caused by auto-immune disease, where the body?s immune system attacks its own tissues. Diabetes. Having diabetes can cause nerve damage and affect the feeling in your feet and cause arch collapse. Bones can also fracture but some patients may not feel any pain due to the nerve damage. Obesity and/or hypertension (high blood pressure) This increases your risk of tendon damage and resulting flat foot.

Symptoms
The symptom most often associated with AAF is PTTD, but it is important to see this only as a single step along a broader continuum. The most important function of the PT tendon is to work in synergy with the peroneus longus to stabilize the midtarsal joint (MTJ). When the PT muscle contracts and acts concentrically, it inverts the foot, thereby raising the medial arch. When stretched under tension, acting eccentrically, its function can be seen as a pronation retarder. The integrity of the PT tendon and muscle is crucial to the proper function of the foot, but it is far from the lone actor in maintaining the arch. There is a vital codependence on a host of other muscles and ligaments that when disrupted leads to an almost predictable loss in foot architecture and subsequent pathology.

Diagnosis
Posterior Tibial Tendon Dysfunction is diagnosed with careful clinical observation of the patient?s gait (walking), range of motion testing for the foot and ankle joints, and diagnostic imaging. People with flatfoot deformity walk with the heel angled outward, also called over-pronation. Although it is normal for the arch to impact the ground for shock absorption, people with PTTD have an arch that fully collapses to the ground and does not reform an arch during the entire gait period. After evaluating the ambulation pattern, the foot and ankle range of motion should be tested. Usually the affected foot will have decreased motion to the ankle joint and the hindfoot. Muscle strength may also be weaker as well. An easy test to perform for PTTD is the single heel raise where the patient is asked to raise up on the ball of his or her effected foot. A normal foot type can lift up on the toes without pain and the heel will invert slightly once the person has fully raised the heel up during the test. In early phases of PTTD the patient may be able to lift up the heel but the heel will not invert. An elongated or torn posterior tibial tendon, which is a mid to late finding of PTTD, will prohibit the patient from fully rising up on the heel and will cause intense pain to the arch. Finally diagnostic imaging, although used alone cannot diagnose PTTD, can provide additional information for an accurate diagnosis of flatfoot deformity. Xrays of the foot can show the practitioner important angular relationships of the hindfoot and forefoot which help diagnose flatfoot deformity. Most of the time, an MRI is not needed to diagnose PTTD but is a tool that should be considered in advanced cases of flatfoot deformity. If a partial tear of the posterior tibial tendon is of concern, then an MRI can show the anatomic location of the tear and the extensiveness of the injury.

Non surgical Treatment
The adult acquired flatfoot is best treated early. Accurate assessment by your doctor will determine which treatment is suitable for you. Reduce your level of activity and follow the RICE regime. R - rest as often as you are able. Refrain from activity that will worsen your condition, such as sports and walking. I - ice, apply to the affected area, ensure you protect the area from frostbite by applying a towel over the foot before using the ice pack. C - compression, a Tubigrip or elasticated support bandage may be applied to relieve symptoms and ease pain and discomfort. E - elevate the affected foot to reduce painful swelling. You will be prescribed pain relief in the form of non-steroidal antiinflammatory medications (if you do not suffer with allergies or are asthmatic). Immobilisation of your affected foot - this will involve you having a below the knee cast for four to eight weeks. In certain circumstances it is possible for you to have a removable boot instead of a cast. A member of the foot and ankle team will advise as to whether this option is suitable for you. Footwear is important - it is advisable to wear flat sturdy lace-up shoes, for example, trainers or boots. This will not only support your foot, but will also accommodate orthoses (shoe inserts).


Surgical Treatment
For patients with a more severe deformity, or significant symptoms that do not respond to conservative treatment, surgery may be necessary. There are several procedures available depending on the nature of your condition. Ligament and muscle lengthening, removal of inflamed tendon lining, transferring of a nearby tendon to re-establish an arch, and bone realignment and fusion are examples of surgical options to help with a painful flatfoot condition. Surgery can be avoided when symptoms are addressed early. If you are feeling ankle pain or notice any warmth, redness or swelling in your foot, contact us immediately. We can create a tailored treatment plan to resolve your symptoms and prevent future problems.